Sale!
Volvo 440 (1993-1996) Wiper Blades – Front Pair
$75.00
00

Days

:

00

Hours

:

00

Minutes

:

00

Seconds
Price goes up when timer hits zero
IN STOCK
Premium wiper blades
Replace your existing wipers with our premium grade wipers
Volvo
440
1993-1996
Easy to install, replace your old wipers in seconds
Offers maximum durability for long service life
Provides a crystal clear wipe with smooth and quiet operation
Front wiper blades: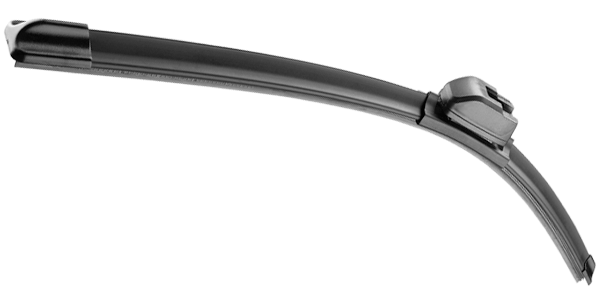 AeroTech Wipers
Wiper blade sizes
Passenger side: 21" (533mm)
Wiper blades installation
Unedited footage of the wiper performance
Front Wipers
Frequently Asked Questions
Why should I buy from you?
We are Australian Owned and Operated. Our products are extensively tested for quality, safety and fitment. We ship from Sydney same day using Fastway Couriers or CouriersPlease. All parcels are shipped for free nationwide using sturdy recycled cardboard boxes.
Do you offer rear wipers?
Yes, we do. As a soft launch for the rear wipers, we have added them to the bottom checkout area, all you need to do is select your the size.
Is it hard to install wiper blades?
In a few days when you receive your wipers, you will see its as simple as lifting your wiper arm, un-clipping your old wipers and clipping in the new wipers. If your wiper has a different attachment, you can replace it with the correct attachment from the box, pull off the old one and clip on the new one.
My vehicle is top of the range model (eg. ST-X, Executive, GTI, Sport, R, RS, STI, WRX). Are you sure these wipers will fit my car?
Yes. All wipers between variants are all the same, there is nothing different between the base model and the highest spec model.
When will you send my wipers?
All orders are packed same day, usually within 4 hours, orders that are placed before 12pm EST (Mondays to Friday) are collected same business day.
When will I receive my wipers?
We will send all wipers same day from Sydney, delivery will take approximately 1-2 business days, this depends on your delivery location. All deliveries are tracked and insured for loss. You will receive a tracking number via email for every order. For a faster delivery experience, please do not provide a PO BOX address.
How much does shipping cost?
Shipping and Delivery is FREE. Its fast, no need to pay anymore.
Are you sure these wipers will fit my vehicle?
We have spent countless hours on research ensuring the wipers listed on our website are correct. It is in our best interest to ensure you get the right wiper. Even after you purchase, we double check the listed wiper sizes are correct. We are only human, if we make an error, we will correct it at no cost to the buyer.
How long will the wipers last?
Realistically, with correct wiper care, the wipers can last well over a year. Parking under trees does not help, the leaves or tree sap can damage the wiper blade as the blade is a soft material made from natural rubber.
Are these wipers OEM?
The abbreviation for OEM is Original Equipment Manufacturer. It means the parts are made directly by the car manufacturer, also known as genuine parts. Our products are not OEM but will still fit, in cases where your vehicle has a decorative shroud then you may need to stick to genuine (most commonly found on BMW vehicles). If you are after genuine OEM wipers, you need to source them from your vehicle manufacturer via the dealership service department. The cost for genuine OEM can range from $90 to $175.